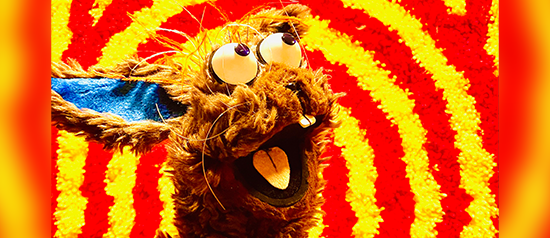 Live event
Recreating classic puppet scenes
Part of Holiday Puppetry Fun
Saturday, January 1, 2022, 1:00 p.m.-3:30 p.m.
Museum of the Moving Image – Digital Learning Suite
Recreate a classic clip: visitors are guided through the process of recreating a portion of a scene from a classic Sesame Street or Muppet Show clip with stand-in MoMI puppets. Recommended for all ages.
Free with Museum admission. No reservation necessary. Advance purchase of Museum admission is available here.