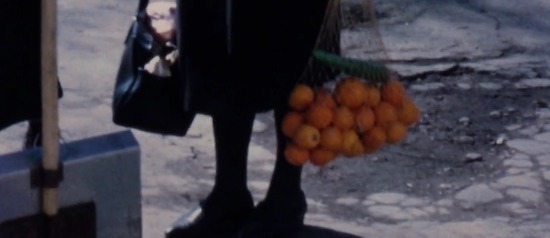 SCREENING & LIVE EVENT
Terra Femme
Part of Curators' Choice 2021
Sunday, December 19, 2021, 6:00 p.m.
Museum of the Moving Image - Bartos Screening Room
A live presentation by Courtney Stephens
Dir. Courtney Stephens. United States. 2021, approx 60 mins. Live performance with digital projection. With the emergence of cinema came the nascent phenomenon of amateur movies, which also coincided with the relative accessibility of international travel for the wealthier leisure class—a small subset of whom were women. Courtney Stephens's
Terra Femme
is comprised of archival footage from the first half of the 20th century, all shot by women in locations far from home. An essay film, a memoir, a post-colonial reckoning,
Terra Femme
is a work of live cinema that takes the form of a narrated travelogue, with Stephens taking the viewer on a deep dive into errant cinematic scrapbooks, seeking out the stories behind the images, and wondering after the women who captured and witnessed them.
Tickets: $15 / $11 senior and students / $9 youth (ages 3–17) / discounted for MoMI members ($7–$11). Order tickets.
Please pick up tickets at the Museum's admissions desk upon arrival. All seating is general admission. Review safety protocols before your visit.