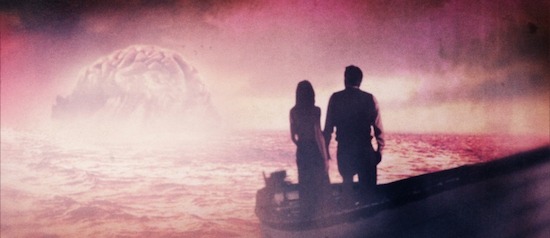 Screening
The Forbidden Room
Dir. Guy Maddin, 2015, 120 mins. DCP. With Clara Furey, Louis Negin, Roy Dupuis, Udo Kier. Throughout his career, Guy Maddin has created wild, dreamlike phantasmagorias that appropriate the forms and styles of classic cinema and filter them through his own singular vision. Made with co-director Evan Johnson, here is his ultimate tribute to cinema and cinephilia, a Russian-nesting doll of a film with multiple plots, evoking a wide range of movies from the past, with surprise appearances by such actors as Mathieu Almaric and Charlotte Rampling. In the words of Mark Peranson in Cinema Scope, it is "a supremely hopeful and energetic dreamwork about a cinema that, while it may at times seem in danger of vanishing, will never end."
Tickets: $15 / $11 senior and students / $9 youth (ages 3–17) / discounted for MoMI members ($7–$11). Order tickets.
Please pick up tickets at the Museum's admissions desk upon arrival. All seating is general admission. Review safety protocols before your visit.
See It Big: Extravaganzas! is presented with support from MUBI GO
.