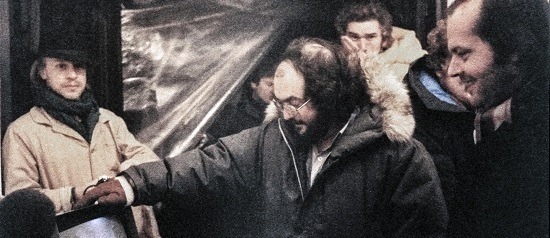 SCREENING
Filmworker
Part of Complete Kubrick
Sunday, September 12, 2021, 4:30 p.m.
Museum of the Moving Image - Bartos Screening Room
Dir. Tony Zierra. 2017, 93 mins. DCP. With Leon Vitali, Ryan O'Neal, Danny Lloyd. When the young British actor Leon Vitali saw A Clockwork Orange, he told a friend, "I want to work for that man someday." His wish came true, first as an actor, in the role of Lord Bullingdon in Barry Lyndon. But Vitali was so enthralled by the director's creative process that he made an unusual and decisive career move. He asked Kubrick if he could continue to work for him, not as an actor but as his right-hand man. Identified only in the credits as "assistant to the director," Vitali worked behind the scenes for the rest of Kubrick's life, helping with every aspect of the films' production, from casting and coaching actors to location scouting, editing, and, eventually, overseeing restorations of Kubrick's films after the director's death. Through interviews and never-before-seen archival materials, this documentary offers profound insight into the creative process of one of the greatest and most detail-oriented directors in film history.
Tickets: $15 / $11 seniors & students / $9 youth (ages 3–17) / $7 for MoMI members. Order online.
After your purchase, an electronic ticket will be sent via email. All seating is general admission. Please review safety protocols before your visit.