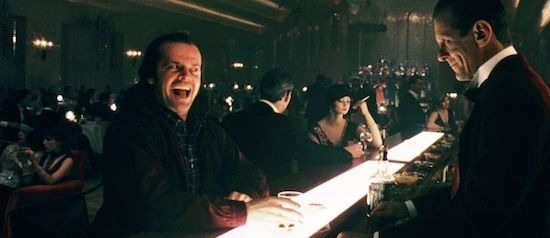 SCREENING
The Shining
Part of Complete Kubrick
Saturday, July 3, 2021, 7:00 p.m.
Museum of the Moving Image - Redstone Theater
Dir. Stanley Kubrick. 1980. 144 mins. 35mm. With Jack Nicholson, Shelley Duvall, Scatman Crothers, Danny Loyd. Rivers of blood spew from an elevator. The ghosts of two girls beckon in a hallway. An axe blasts through a bathroom wall to get at the terrified woman inside. With remarkable performances by Nicholson and Duvall, iconic set design, and groundbreaking Steadicam photography, Kubrick's adaptation of Stephen King's novel is a psychological horror masterpiece in which writer Jack Torrance is driven mad while working as the caretaker of a cavernous Colorado hotel over the course of one isolated winter. Simply put, this is one of the most aesthetically influential films ever made.
Tickets: $15 / $11 seniors & students / $9 youth (ages 3–17) / $7 MoMI members. Order online. After your purchase, an electronic ticket will be sent via email. All seating is general admission. Please review safety protocols before your visit.