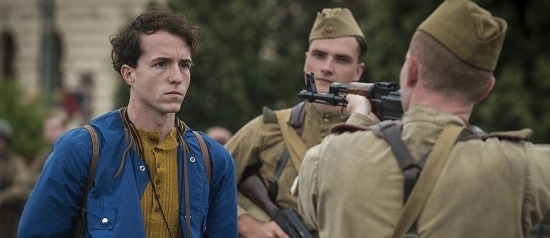 Screening
Jan Palach
Part of Panorama Europe 2019
Sunday, May 12, 2019, 4:00 p.m.
Museum of the Moving Image - Bartos Screening Room
Presented by the Czech Center New York

Czech Republic/Slovakia. Dir. Robert Sedláček. 2018, 124 mins. Digital projection. With Viktor Zavadil, Zuzana Bydzovska. This year marks the 50th anniversary of a defining act of personal heroism in 20th-century Czech history. Jan Palach was a student who had risen from his peasant upbringing to become a leader of the movement protesting the presence of Soviet communism in the country. In January 1969, Palach burned himself to death in Wenceslas Square as an act of defiance against Russia's attempts to crush the Prague Spring. Sedláček focuses on the personal side of the story, following Palach from childhood through his student years, to show his evolution. The film swept the Czech Film Critics awards, becoming the country's most acclaimed movie of the year.

Tickets: $15 ($11 seniors and students / $9 youth (ages 3–17) / free for children under 3 and Museum members at the Film Lover and Kids Premium levels and above). Order tickets online. (Members may contact [email protected] with questions regarding online reservations.)

Ticket purchase includes same-day admission to the Museum (see gallery hours). View the Museum's ticketing policy here. For more information on membership and to join online, visit our membership page.