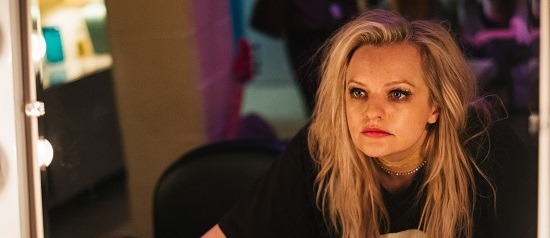 New Release
Her Smell
Part of Her Smell
Sunday, May 12, 2019, 12:15 p.m.
Museum of the Moving Image - Redstone Theater
Dir. Alex Ross Perry. 2018, 143 mins. Digital projection. With Elisabeth Moss, Cara Delevingne, Dan Stevens, Agyness Deyn, Gayle Rankin, Ashley Benson, Eric Stoltz, Amber Heard. In her third collaboration with director Alex Ross Perry (Listen Up Philip), Elisabeth Moss goes all-in as Becky Something, a '90s rock superstar who once filled arenas with her pop-punk band Something She. When her excesses derail a national tour, she is forced to reckon with her past while recapturing the inspiration that led her band to success. Told in five swirling chapters, spanning six years but each unfolding in real time, Her Smellshowcases an artist who is hard to love and impossible to ignore, and a burning star around which her bandmates (Delevingne, Deyn, and Rankin), friends, lovers, and family have little choice but to orbit. View trailer.
"[Alex Ross Perry's] collaborations with Moss (notably here and in
Queen of Earth
) are suites for fingernail and blackboard, unbearable and strangely beautiful. Moss strips away every shred of her charm to reveal her charisma in its rawest state, implicating Perry and the audience in a voyeurism that can feel almost holy."—A.O. Scott,
The New York Times
(Critic's Pick)
Tickets: $15 ($7 Museum members / free for Silver Screen members
and above). Order tickets
online
. (Members may contact
[email protected]
with questions regarding online reservations.)
Ticket purchase includes same-day admission to the Museum (see
gallery hours
). View the Museum's ticketing policy
here
. For more information on membership and to join online, visit our
membership page
.