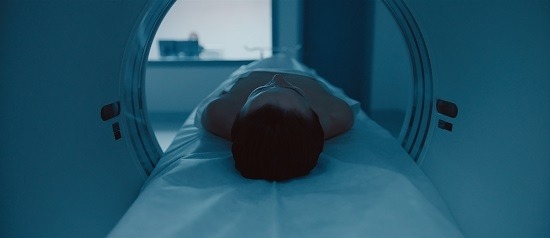 Screening
Fugue
Part of Panorama Europe 2019
Saturday, May 11, 2019, 6:30 p.m.
Museum of the Moving Image - Bartos Screening Room
New York premiere

Presented by the Polish Cultural Institute New York

Poland/Czech Republic/Sweden. Dir. Agnieszka Smoczyńska. 2018, 102 mins. Digital projection. With Gabriela Muskała, Łukasz Simlat, Iwo Rajski. Agnieszka Smoczyńska's debut film, The Lure, a wildly imaginative mermaid vampire disco-musical, was a surprise international hit. Equally impressive, but starkly different in tone, Fugue is her sophomore feature, a tense and mysterious drama about a bedraggled woman who staggers out of the darkness one night, onto a city railway platform. It turns out that the woman had vanished from her domestic life, leaving behind a husband and young son. Slowly she tries to connect to her past identity, but she is unable to truly fit in. Smoczyńska's filmmaking is masterful, and tightly controlled, but it is the courageous and brilliant work of Gabriela Muskała, who wrote the screenplay and stars as the amnesiac woman, that gives the film its haunting power and strangeness.

Tickets: $15 ($11 seniors and students / $9 youth (ages 3–17) / free for children under 3 and Museum members at the Film Lover and Kids Premium levels and above). Order tickets online. (Members may contact [email protected] with questions regarding online reservations.)

Ticket purchase includes same-day admission to the Museum (see gallery hours). View the Museum's ticketing policy here. For more information on membership and to join online, visit our membership page.