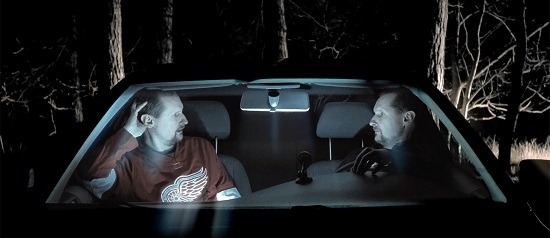 Screening
The Last Self-Portrait
Part of Panorama Europe 2019
Friday, May 10, 2019, 7:30 p.m.
Museum of the Moving Image - Bartos screening Room
U.S. premiere

Presented by the Consulate General of Slovakia

Slovakia. Dir. Marek Kubos. 2018, 72 mins. Digital projection. With Frano Mašković, Ksenija Marinković, Nataša Dorčić, Doris Šarić-Kukuljica. Creative block and crippling self-doubt are turned to highly productive use in Marek Kubos's clever and smartly crafted meta-film, in which he confronts his thirteen-year hiatus from documentary filmmaking. Kubos started his directorial career with a symbol-laden self-portrait. Closing the circle, he revisits his early films—including an unfinished movie about a junk shop— and then visits his friends—a group comprising the country's leading documentary filmmakers—asking them to speculate on the nature of filmmaking and on the very film that Kubos is making. Surrealist moments, discussion about the ethics of documentary, reflections on the odd rootlessness of the post-Soviet era, and a dreamlike finale are among the elements of Kubos's unique brew, a "last" movie that only makes the viewer want to see more from this talented director.

Tickets: $15 ($11 seniors and students / $9 youth (ages 3–17) / free for children under 3 and Museum members at the Film Lover and Kids Premium levels and above). Order tickets online. (Members may contact [email protected] with questions regarding online reservations.)

Ticket purchase includes same-day admission to the Museum (see gallery hours). View the Museum's ticketing policy here. For more information on membership and to join online, visit our membership page.