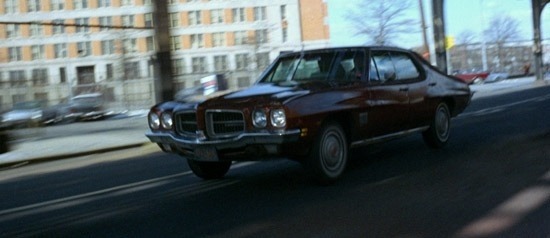 Screening
The French Connection
Part of See It Big! Action
Friday, April 26, 2019, 7:00 p.m.
Museum of the Moving Image - Redstone Theater
Dir. William Friedkin. 1971, 104 mins. 35mm. With Gene Hackman, Roy Scheider, Fernando Rey, Tony Lo Bianco. "I felt this was a kind of crude poem to the city," said director William Friedkin about this emotionally complex action masterpiece about an ethically dubious New York City cop, "Popeye" Doyle, who will do anything to take down a ring of foreign heroin smugglers. The justly celebrated car and elevated subway chase through Bensonhurst required an actual Transit Authority motorman on set and five weeks to complete. Friedkin's breakthrough won Best Picture and four other Oscars, including Gene Hackman for Best Actor.

Tickets: $15 ($11 seniors and students / $9 youth (ages 3–17) / free for children under 3 and Museum members at the Film Lover and Kids Premium levels and above). Order tickets online.(Members may contact [email protected] with questions regarding online reservations.)

Ticket purchase includes same-day admission to the Museum (see gallery hours). View the Museum's ticketing policy here. For more information on membership and to join online, visit our membership page.