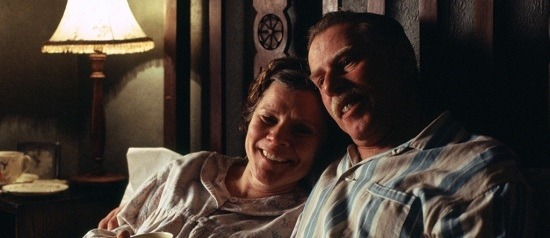 Screening
Vera Drake
Dir. Mike Leigh 2004, 125 mins. 35mm. With Imelda Staunton, Richard Graham, Eddie Marsan, Anna Keaveney, Sally Hawkins.In a seering, Oscar-nominated performance, Imelda Staunton plays a domestic worker in 1950s England whose perpetual caretaking generosity extends to, as she says, "helping girls out." Her willingness to perform secret illegal abortions for friends and neighbors in need eventually draws notice from the authorities, leading this beloved matriarch into the unyielding arms of the law, and her loving family into fits of shock and grief. One of Leigh's most personal films, which he dedicated to his own parents, a doctor and midwife, Vera Drake is a work of exacting detail and unvarnished emotional power.

Tickets: $15 ($11 seniors and students / $9 youth (ages 3–17) / free for children under 3 and Museum members at the Film Lover and Kids Premium levels and above). Order tickets online. (Members may contact [email protected] with questions regarding online reservations.)

Ticket purchase includes same-day admission to the Museum (see gallery hours). View the Museum's ticketing policy here. For more information on membership and to join online, visit our membership page.