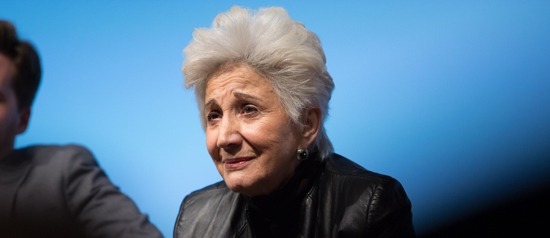 Screening & Live Event
Olympia
Followed by a conversation with Olympia Dukakis and film scholar Foster Hirsch

Presented in association with the Hellenic Film Society USA

Dir. Harry Mavromihalis. 2019, 103 mins. DCP. In English. Olympia follows the life and career of Oscar-winning actress Olympia Dukakis as she navigates her world and goes on a journey to her ancestral home in Greece. Exhibiting both candor and vulnerability, this revealing documentary shows how she overcame obstacles as the daughter of immigrants and as a woman in a male-dominated society. The film includes appearances by Whoopi Goldberg, Laura Linney, Lainie Kazan, Austin Pendleton, and Michael Dukakis. CBS News calls Olympia "a thoroughly captivating film, befitting its arresting star."
Following the screening, Olympia Dukakis will be interviewed by Foster Hirsch, film historian and Brooklyn College professor. View trailer.

Please note: This event is sold out. Standby tickets may become available at the door. Tickets: $15 ($7 Museum members / free for Silver Screen members
and above).
(Members may contact
[email protected]
with questions regarding online reservations.)
Ticket purchase includes same-day admission to the Museum (see
gallery hours
). View the Museum's ticketing policy
here
. For more information on membership and to join online, visit our
membership page