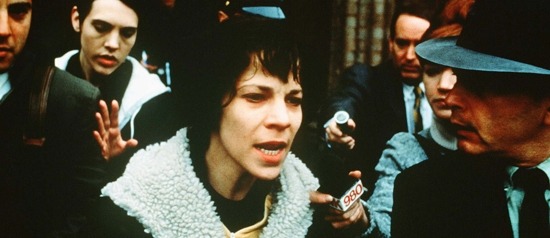 Screening
I Shot Andy Warhol
Dir. Mary Harron. 1996, 103 mins. 35mm. With Lili Taylor, Jared Harris, Martha Plimpton. Written by Mary Harron and Daniel Minahan. Mary Harron's debut feature film depicts the radical feminist and Warhol fringe figure Valerie Solanas. It begins with the notorious shooting and flashes back to explore the roots of her politics and paranoia. Lili Taylor brings charisma and offbeat energy to her portrayal of Solanas, turning her into a funny, likeable heroine rather than the deranged playwright depicted in the headlines. The film follows Solanas as she works on her famous SCUM manifesto, sells conversation-time to strangers, and tries to get in with the Factory crowd. DePrez recreates the colors and energy of the Factory scene, and the film features a score by John Cale and Yo La Tengo cast as the Velvet Underground.
Tickets: $15 ($11 seniors and students / $9 youth (ages 3–17) / free for children under 3 and Museum members at the Film Lover and Kids Premium levels and above). Order tickets online. (Members may contact [email protected] with questions regarding online reservations.)

Ticket purchase includes same-day admission to the Museum (see gallery hours). View the Museum's ticketing policy here. For more information on membership and to join online, visit our membership page.