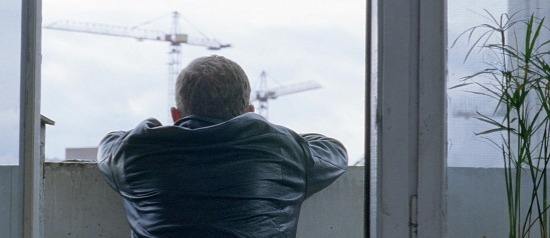 Cancelled Screening
Shultes
This screening has been cancelled due to issues we are experiencing with our air conditioning system. It has been rescheduled for Sunday, July 22, 2:00 p.m. We apologize for this inconvenience.

Dir. Bakur Bakuradze. 2008, 100 mins. 35mm. In Russian with English subtitles. With Gela Chitava, Ruslan Grebyonkin, Lyubov Firsova. One of 21st-century Russia's most exquisitely beguiling art movies follows Lyosha Shultes, a stoic former runner turned petty thief after a disastrous injury, as he prowls the margins of Moscow's metropolitan sprawl. Directed with a precision reminiscent of Robert Bresson, Bakuradze's film gradually reveals itself to be something as peculiar and indeterminate as its protagonist, whose memory may be less than wholly reliable. Relentlessly close-to-the-ground, Shultes captures the disorientation and melancholy of urban Russian life with exceptional fidelity.

Tickets: $15 ($11 seniors and students / $9 youth (ages 3–17) / free for children under 3 and Museum members at the Film Lover and Kids Premium levels and above).