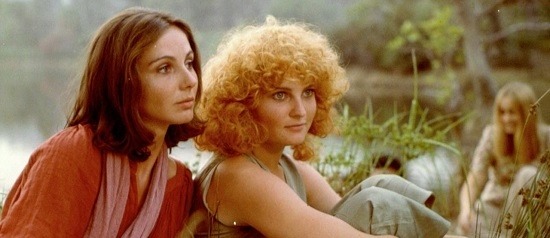 Screening
One Sings, The Other Doesn't
Dir. Agnès Varda. 1977, 120 mins. Restored DCP. In French with English subtitles. With Thérèse Liotard, Valérie Mairesse, Robert Dadiès. Agnés Varda's enchanting ode to female friendship and liberation is part blissed-out bohemian musical, part revolutionary cri de cœur. Spanning more than a decade, it traces the ups and downs—abortion, heartbreak, marriage, motherhood—of two friends, Pauline (Mairesse) and Suzanne (Liotard). Even as their lives radically diverge, they remain steadfastly devoted to one another while finding ways to empower other women: one as a traveling feminist folk singer, the other as a reproductive rights activist. Set against France's pro-choice struggle—of which Varda herself was on the frontlines—this tender and intimate epic celebrates the power of women to lift one another up.

Tickets: $15 ($11 seniors and students / $9 youth (ages 3–17) / free for children under 3 and Museum members at the Film Lover and Kids Premium levels and above). Order tickets online. (Members may contact [email protected] with questions regarding online reservations.)

Ticket purchase includes same-day admission to the Museum (see gallery hours). View the Museum's ticketing policy here. For more information on membership and to join online, visit our membership page.