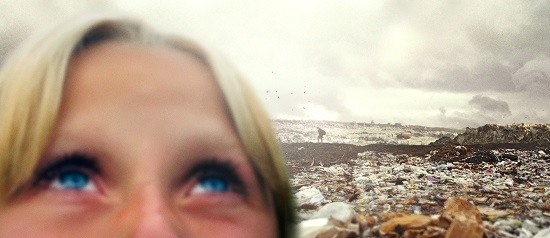 Screening
Something Better to Come (with The Children of Leningradsky)
Dir. Hanna Polak. 2014, 98 mins. Digital projection. In Russian with English subtitles. Filmed over the course of fourteen years, Hanna Polak's film is a bracing look at a microcosmic society of outcasts living thirteen miles outside of Moscow in the largest garbage dump in Europe. The film's hero is Yula, who we meet as a bright-eyed child, and who, despite contending with truly hellish circumstances, manages to develop over the course of the director's many visits into a resourceful young woman. Shooting in a highly direct, verité style, Polak combines inflamed muckraking with deep empathy. Preceded by The Children of Leningradsky (Dir. Hanna Polak. 2005, 35 mins). In this Academy Award–nominated short film, Polak trains her camera on the homeless street kids of Moscow. The most visible victims of the country's brutal economic experiments, these children, many extremely young, roam the streets without assistance or supervision, developing their own systems of power and dependence, and discovering means of escape through addiction.

Tickets: $15 ($11 seniors and students / $9 youth (ages 3–17) / free for children under 3 and Museum members at the Film Lover and Kids Premium levels and above). Order tickets online. (Members may contact [email protected] with questions regarding online reservations.)

Ticket purchase includes same-day admission to the Museum (see gallery hours). View the Museum's ticketing policy here. For more information on membership and to join online, visit our membership page.