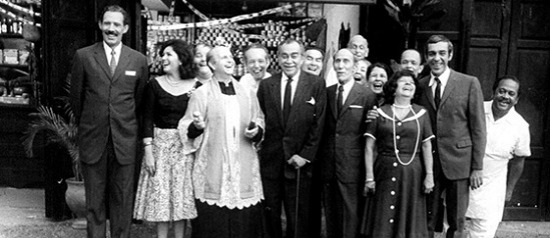 Screening
The Survivors (Los Sobrevivientes)
Cuba. Dir. Tomás Gutiérrez Alea. 1979, 130 mins. Digital projection. With Reynaldo Miravalles, Enrique Santiestaban, Ana Viña. In Spanish with English subtitles. Abandoned by their servants, members of an aristocratic family in Cuba are forced to fend for themselves in this classic of Cuban cinema, digitally restored by the Academy of Motion Picture Arts and Sciences. At the triumph of the Revolution, a family of the high bourgeoisie decide to isolate themselves in their mansion and ignore the changes that occur in the country. They assume that things will soon be the same again, yet they live the material and moral disintegration.

Tickets: $15 ($11 seniors and students / $9 youth (ages 3–17) / free for children under 3 and Museum members at the Film Lover and Kids Premium levels and above). Order tickets online. (Members may contact [email protected] with questions regarding online reservations.)

Ticket purchase includes same-day admission to the Museum (see gallery hours). View the Museum's ticketing policy here. For more information on membership and to join online, visit our membership page.