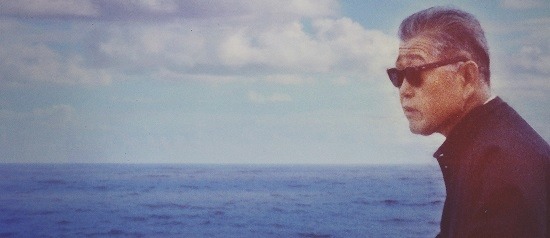 Screening & Live Event
95 and 6 to Go
With director Kimi Takesue in person

Dir. Kimi Takesue. 2016, 86 mins. Digital projection. In this latest film by documentary filmmaker Kimi Takesue, a grandfather's memories become intertwined with the fictional screenplay his granddaughter (Takesue) is writing. Grandpa Tom is a retired postal worker born to Japanese immigrants in Hawaii in the 1910s, and is now a widower whose solitary home routines—coupon clipping, rigging an improvised barbecue, lighting firecrackers on New Year's—complement an unexpectedly rich inner life. Shot over six years, and deeply imbued with a sense of poetry and patient discovery, Takesue queries his history of love and loss while transforming a stalled film project into a collaborative inquiry into mortality and how one constructs a life story from memories that span almost a century. "95 and 6 to Go is that rarity: a film that makes you want to be better, do better. Be aware of mortality approaching so that you can be present to the experiences of those further down the path than you are."—Sheila O'Malley, RogerEbert.com.

Tickets: $15 ($11 seniors and students / $7 youth (ages 3–17) / free for children under 3 and Museum members at the Film Lover and Kids Premium levels and above). Order tickets online. (Members may contact [email protected] with questions regarding online reservations.)

Ticket purchase includes same-day admission to the Museum (see gallery hours). View the Museum's ticketing policy here. For more information on membership and to join online, visit our membership page.