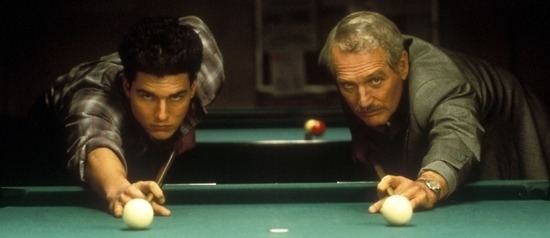 Screening
The Color of Money
Dir. Martin Scorsese. 1986, 119 mins. 35mm. With Tom Cruise, Paul Newman, Mary Elizabeth Mastrantonio, John Turturro. In an Academy Award-winning performance, Paul Newman reprises his role from The Hustler as Fast Eddie Felson, 25 years later and retired. He takes a brash young talent under his wings, but egos clash and the men part ways. Ultimately, Felson is lured back to confront his protégé and the demons that have long haunted him.

Tickets: $15 (Free for members at the Film Lover and MoMI Kids Premium levels and above). Order tickets online. (Members may contact [email protected] with any questions regarding online reservations.)

Ticket purchase may be applied toward same-day admission to the Museum (see gallery hours). View the Museum's ticketing policy here. For more information on membership and to join online, visit our membership page.