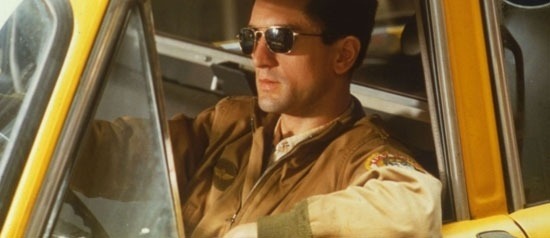 Screening
Taxi Driver
Dir. Martin Scorsese. 1976, 113 mins. 35mm. With Robert De Niro, Cybill Shepherd, Jodie Foster, Albert Brooks, Harvey Keitel. Scorsese's dark, dyspeptic view of New York, made all the more menacing by a brassy Bernard Herrmann score, can now be seen as a love letter to the Big Apple in its seedy 1970s glory. Paul Schrader's script, focused on the obsessed loner Travis Bickle, pays homage to The Searchers, a touchstone film for many American directors.

Tickets: $15 (Free for members at the Film Lover and MoMI Kids Premium levels and above). Order tickets online. (Members may contact [email protected] with any questions regarding online reservations.)

Ticket purchase includes same-day admission to the Martin Scorsese exhibition (see gallery hours). View the Museum's ticketing policy here. For more information on membership and to join online, visit our membership page.