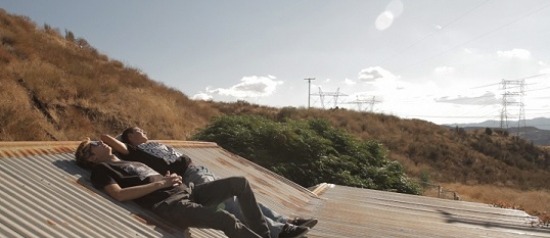 Screening
Only the Young
Dir. Elizabeth Mims, Jason Tippet. 2012, 72 mins. Digital projection. Garrison and Kevin are best friends, skaters who spend their days exploring the underpasses and abandoned homes of their Southern California neighborhood. But all that changes when Garrison discovers the opposite sex. Over one long summer of first loves and heartbreaks, new intimacies and adventures, they scramble to catch up while their young lives start to speed forward. Distinctively shot and scored by first-timers Jason Tippet and Elizabeth Mims, Only the Young achieves a casual intimacy with its young protagonists that is as beguiling as it is impressive. The film's portraiture of American suburban youth is both unguarded and ennobling. Nominated for four Cinema Eye Honors awards and winner of Best Debut Feature.

Tickets: $12 (Free for members at the Film Lover and MoMI Kids Premium levels and above). Order tickets online. (Members may contact [email protected] with any questions regarding online reservations.)

Ticket purchase may be applied toward same-day admission to the Museum (see gallery hours). View the Museum's ticketing policy here. For more information on membership and to join online, visit our membership page.