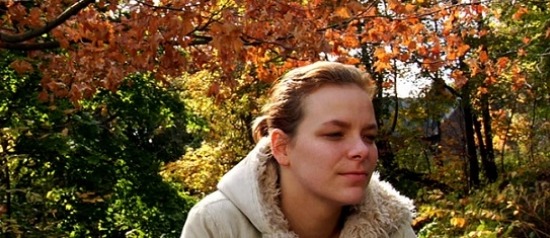 Screening & Live Event
October Country
With Michael Palmieri and Donal Mosher in person

Dirs. Michael Palmieri, Donal Mosher. 2009, 80 mins. Digital projection. Shot over a year from one Halloween to the next, October Country is a deeply personal, beautifully rendered portrait of an American family struggling for stability while haunted by the ghosts of war, teen pregnancy, foster care, and child abuse. A collaboration between filmmaker Michael Palmieri and photographer and family member Donal Mosher, this vibrant and penetrating documentary examines the forces that unsettle the working poor and the violence that lurks beneath the surface of American life. "The main strength of October Country is that it respects the individuality of its subjects, observing them with detached compassion and allowing each of them plenty of time to talk." —A.O. Scott, The New York Times. Nominated for five Cinema Eye Honors awards and winner of two, including Best Debut Feature.

Tickets: $12 (Free for members at the Film Lover and MoMI Kids Premium levels and above). Order tickets online. (Members may contact [email protected] with any questions regarding online reservations.)

Ticket purchase may be applied toward same-day admission to the Museum (see gallery hours). View the Museum's ticketing policy here. For more information on membership and to join online, visit our membership page.