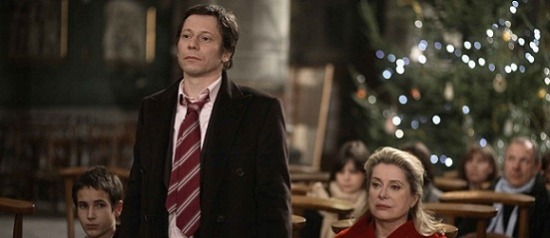 Screening
A Christmas Tale
Dir. Arnaud Desplechin. 2008, 150 mins. 35mm. With Catherine Deneuve, Mathieu Amalric, Chiara Mastroianni. This big, boisterous, bursting-at-the-seams holiday treat from the brilliant French filmmaker Arnaud Desplechin (Kings and Queen) is a dysfunctional family saga like no other, in which a clan's imperious matriarch (Deneuve) finds out she needs a rare marrow transplant before her entire family—including her black-sheep son—comes for a long, contentious Christmas weekend. Desplechin uses all sorts of visual and sonic flourishes in this high-energy, early-millennial masterwork, which turns the swooning, emotional roller coaster of going home for the holidays into cinematic excitement.

Tickets: $12 (Free for members at the Film Lover and MoMI Kids Premium levels and above).Order tickets online. (Members may contact [email protected] with any questions regarding online reservations.)

Ticket purchase may be applied toward same-day admission to the Museum (see gallery hours). View the Museum's ticketing policy here. For more information on membership and to join online, visit our membership page.