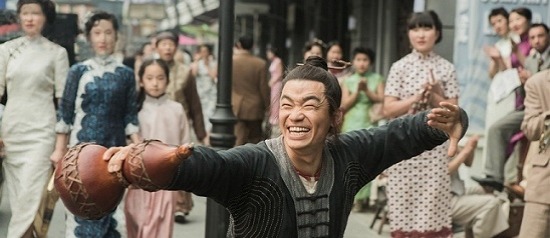 Screening
Monk Comes Down the Mountain
Dir. Chen Kaige. 2015, 123 mins. Digital projection. With Danny Chan Kwok-kwan, Aaron Kwok, Wang Baoqiang, Chang Chen. From internationally renowned filmmaker Chen Kaige (Farewell My Concubine, The Emperor and the Assassin) comes a fable of good versus evil from a book by Xu Haofeng (who co-wrote The Grandmaster) in which a young monk embarks on an adventurous journey after being kicked out of his monastery. As he faces the trials, tribulations, and seduction of the real world for the first time, he encounters many masters along the way, including Boss Zha (Chang Chen), an opera singer with a knack for spears, and Zhou Xiyu (Asian pop superstar Aaron Kwok), a broom wielding Taoist. Each step along the way invites increasingly impressive feats of martial arts skill and buoyant cinematic ingenuity.

Tickets: $12 (Free for members at the Film Lover and MoMI Kids Premium levels and above). Order tickets online. (Members may contact [email protected] with any questions regarding online reservations.)

Ticket purchase may be applied toward same-day admission to the Museum (see gallery hours). View the Museum's ticketing policy here. For more information on membership and to join online, visit our membership page.