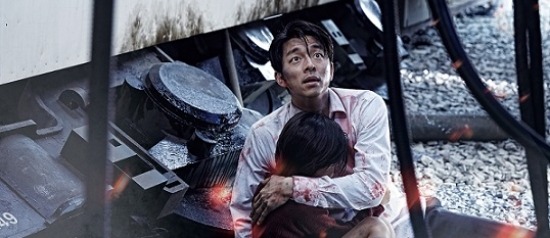 OPENING NIGHT
Train to Busan
Dir. Yeon Sang-ho. 2016, 118 mins. Digital projection. With Gong Yoo, Kim Soo-an, Jeong Yu-mi, Ma Dong-seok. What's scarier than snakes on a plane? Zombies on a train! Korea's biggest box office hit of 2016 finds fund manager Seo-woo (Goo Yoo) riding the rails with his daughter (Kim Soo-an). But when the undead join the commute, the passengers must fight to make it to the end of the line. Selected for the Cannes Film Festival, Melbourne International Film Festival, Fantasia International Film Festival, and the Stockholm International Film Festival. "As an allegory of class rebellion and moral polarization, it proves just as biting as Bong Joon-ho's sci-fi dystopia Snowpiercer, while delivering even more unpretentious fun." — Maggie Lee, Variety

Tickets: $12 ($7 for members at the Film Lover level and MoMI Kids Premium levels / free for Silver Screen members and above). Order tickets online. (Members may contact [email protected] with questions regarding online reservations.)

All tickets include same-day admission to the Museum (see gallery hours). View the Museum's ticketing policy here. For more information on membership and to join online, visit our membership page.