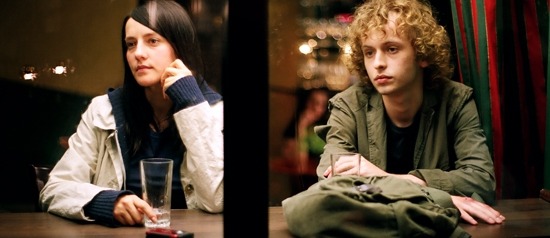 Screening
Hope (Nadzieja)
(Also released as Purgatory)
Dir. Stanislaw Mucha. 2007, 101 mins. 35mm. With Rafal Fudalej, Kamilla Baar, Wojciech Pszoniak. Stanislaw Mucha's
Nadzieja
is the last film in a trilogy from Kieslowski and screenwriter Krzysztof Piesiewicz, after Tom Tykwer's
Heaven
and Danis Tanovic's
Hell
. The three films represent not only the Dantesque concepts of heaven, hell, and purgatory but also the Christian ideals of love, faith, and hope. In the story of Franciszek, an angelic youth bent on forcing an art thief to return a stolen religious painting, it becomes clear that the hope for redemption (which is what purgatory is all about) is not as straightforward as it seems; every deed done to make amends may cause irreparable collateral damage.

Tickets: $12 (Free for members at the Film Lover and MoMI Kids Premium levels and above). Order tickets
online
. (Members may contact
[email protected]

with any questions regarding online reservations.)

Ticket purchase may be applied toward same-day admission to the Museum (see
gallery hours
). View the Museum's ticketing policy
here
. For more information on membership and to join online, visit our
membership page
.