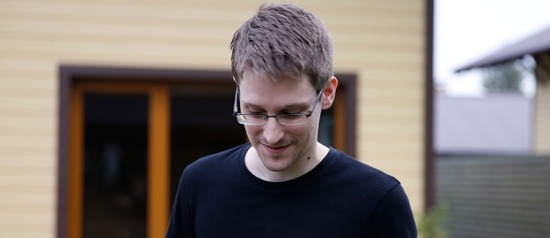 Screening & Live Event
Citizenfour
With director Laura Poitras and cinematographer Kirsten Johnson in conversation

Dir. Laura Poitras, 2014, 116 mins. DCP. A real-life international thriller that unfolds minute-by-minute, this Academy Award-winning documentary follows journalist Glenn Greenwald and director Laura Poitras to a Hong Kong hotel room where they encounter the then-unknown whistleblower Edward Snowden. As a media storm rages outside, and as they discuss the ramifications of what's about to happen, Snowden hands over classified documents that provide evidence of mass indiscriminate and illegal invasions of privacy by the National Security Agency. The tension in the room is palpable and justified, as not only were all of the lives of the participants about to change, but a collective sense of unease around issues of government surveillance was about to be felt worldwide. "Though superlatives can mischaracterize any movie's qualities, it is not an overstatement, I think, to call
Citizenfour
, Laura Poitras's film about Edward Snowden, the movie of the century (to date)." —Godfrey Cheshire,
RogerEbert.com
. Nominated for seven Cinema Eye Honors awards and winner of a record five, including Best Nonfiction Feature.

Tickets: $12 (Free for members at the Film Lover and MoMI Kids Premium levels and above). Order tickets online
. (Members may contact
[email protected]

with any questions regarding online reservations.)

Ticket purchase may be applied toward same-day admission to the Museum (see
gallery hours
). View the Museum's ticketing policy
here
. For more information on membership and to join online, visit our
membership page
.