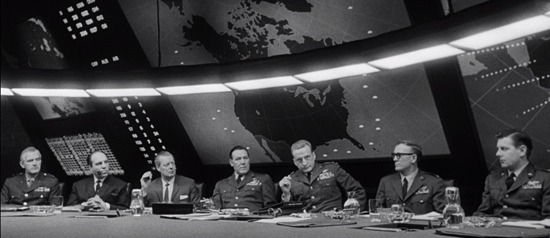 Screening & Live Event
Dr. Strangelove introduced by Eric Schlosser
Dr. Strangelove, or: How I Learned to Stop Worrying and Love the Bomb
Introduced by Eric Schlosser, and followed by a book signing

Dir. Stanley Kubrick. 1964, 94 mins. DCP. With Peter Sellers, George C. Scott. Stanley Kubrick's brilliant evocation of cold war nuclear paranoia takes the form of absurdist black comedy. It struck just the right manic, irreverent, sexually charged tone, creating a comic masterpiece that was also one of the seminal counterculture works of the 1960s. In a 2014
New Yorker
article, Eric Schlosser demonstrated, stunningly, that "almost everything in
Dr. Strangelove
was true." Schlosser will introduce the Kubrick film, and then talk about his book
Command and Control
and the documentary it inspired, as well as screen clips from the film. A book signing will follow the event.
Tickets: $15 ($11.25 for members at the Film Lover and MoMI Kids Premium levels / free for Silver Screen members and above).
Order tickets online.
(Members may contact

[email protected]
with any questions regarding online reservations.)

Ticket purchase may be applied toward same-day admission to the Museum (see
gallery hours
). View the Museum's ticketing policy
here
. For more information on membership and to join online, visit our
membership page
.