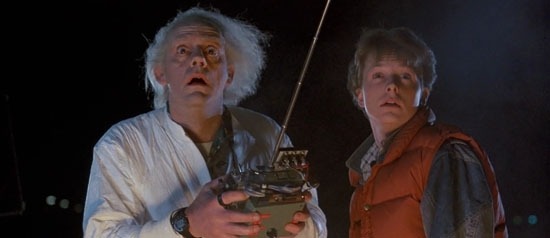 Screening
Back to the Future
Dir. Robert Zemeckis. 1985, 116 mins. 35mm. With Michael J. Fox, Christopher Lloyd, Lea Thompson, Crispin Glover. Still one of the greatest of summer movies, Back to the Future spent eleven weeks as the top movie in America, was the highest grossing film of 1985, and made a big star out of Michael J. Fox. When teenager Marty McFly is blasted to 1955 in the DeLorean time machine created by the eccentric Doc Brown, he gets mixed up in a time-altering chain reaction that could vaporize his future—and leave him trapped in the past. Powered by Oscar-winning special effects, a catchy pop song by Huey Lewis & the News, and a mind-bending, Lea Thompson-colored riff on the Oedipal complex, Back to the Future is a Reagan-era blockbuster that has stood the test of time. (Released July 3, 1985.)

Tickets: $12 (Free for members at the Film Lover and MoMI Kids Premium levels and above). Order tickets online. (Members may contact [email protected] with any questions regarding online reservations.)

Ticket purchase may be applied toward same-day admission to the Museum (see gallery hours). View the Museum's ticketing policy here. For more information on membership and to join online, visit our membership page.