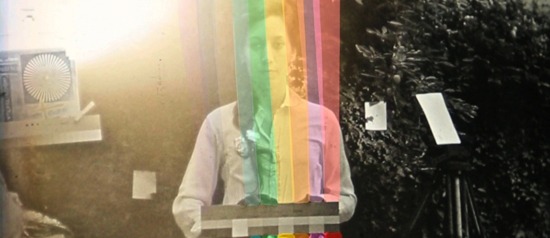 Screening & Live Event
Austrian American Short Film Festival
Sunday, June 5, 2016, 3:00 p.m.
With filmmakers Javier Loarte, Sara Stern, and Exa Zim in person
Presented in collaboration with the Austrian Cultural Forum New York

The Austrian American Short Film Festival is a new event featuring a wide range of artistically ambitious short films in many forms and genres—narrative, experimental, documentary, animation, hybrid—by promising young artists and filmmakers from Austria and the United States. The festival aims at introducing emerging Austrian talent to the New York audience, and to showcase American filmmakers in Austria. This program features this year's prize-winning films, selected by a jury including Austrian filmmaker Jessica Hausner (Amour Fou), American director and producer Sara Driver (Sleepwalk) and Museum of the Moving Image Chief Curator David Schwartz. (Digital projection. Program duration: 115 mins.)

El Ritual del Color (Dir. Luz Olivares. 3 mins. Best Experimental & Conceptual Short, Austria).
Studio Studio (Dir. Sara Stern. 9 mins. Best Experimental & Conceptual Short, U.S.)
Anti Predator Adaptation (Dirs. Lisa Stuckey, Jessyca R. Hauser. 21 mins. Special Mention, Experimental & Conceptual, Austria)
Tito Andronico Camino Verde (Dirs. oellinger/rainer and Stefan Wirnsperger. 22 mins. Best Documentary & Hybrid Short, Austria)
Alexa to Exa (Dir. Exa Zim. 16 mins. Best Documentary & Hybrid Short, U.S.)
Esel-Carry On (Dir. Rafael Haider. 24 mins. Best Narrative Short, Austria)
Nadie Baila (Dir. Javier Loarte. 20 mins. Best Narrative Short, U.S.)

Tickets: Free with Museum admission. Seating is first-come, first-served. (Members may email [email protected] to reserve tickets in advance.)

View the Museum's ticketing policy here. For more information on membership and to join online, visit our membership page.