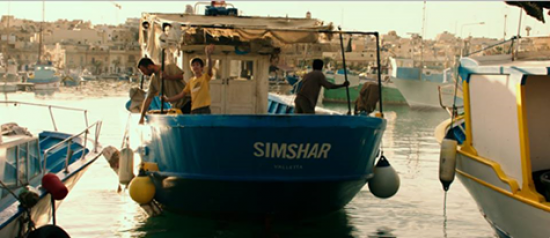 Screening & Live Event
Simshar
With director Rebecca Cremona in person
Presented by the Arts Council Malta in New York
New York premiere. Malta. Dir. Rebecca Cremona. 2014, 101 mins. In Maltese and English with English subtitles. With Lofti Abdelli, Jimi Busuttil, Sékouba Doucouré. A landmark for Maltese cinema, Simshar is the country's first film to receive international distribution and its first submission for the Foreign Language Academy Award. It is a heartrending tale of life and death on the Mediterranean in which the intersecting fates of two boats stranded at sea—one containing a fishing family, the other African migrants in need of medical attention—culminates in shocking tragedy. Based on a true story, Simshar is both a gripping survival story and a compassionate, humanizing look at Europe's migrant crisis.
Tickets: $12 (Free for
members at the Film Lover and MoMI Kids Premium levels and above). Order tickets online. (Members may contact
[email protected]
with any questions regarding online reservations.)

Ticket purchase may be applied toward same-day admission to the Museum (see gallery hours). View the Museum's ticketing policy here. For more information on membership and to join online, visit our membership page.