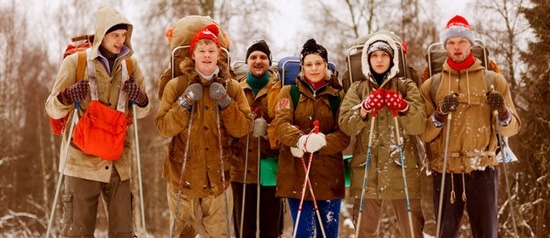 Screening
Ghost Mountaineer (Must alpinist)
Presented by the Ministry of Culture of the Republic of Estonia
Estonia. Dir. Urmas Eero Liiv. 2015, 100 mins. In Estonian and Russian with English subtitles. With Priit Pius, Vadim Andreev, Reimo Sagor. This 100-proof pulp joyride is a deliciously old school slice of retro horror. Based on a (supposedly) true incident that occurred in 1989, the film follows a band of Estonian student geologists who head into the snowy Siberian mountains in search of a precious mineral. But a series of freaky, grisly events—and an equally scary brush with Communist bureaucracy—leave them fighting for survival. A twisted blend of fantasy and folklore, this rare genre outing from Estonia maintains an atmosphere of steadily mounting suspense.
Tickets: $12 (Free for
members at the Film Lover and MoMI Kids Premium levels and above). Order tickets online.
(Members may contact
[email protected]
with any questions regarding online reservations.)

Ticket purchase may be applied toward same-day admission to the Museum (see gallery hours). View the Museum's ticketing policy here. For more information on membership and to join online, visit our membership page.