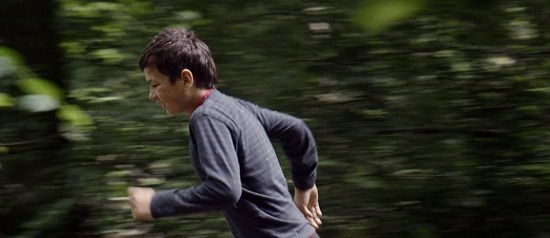 Screening
Spartacus & Cassandra
Presented by the Cultural Services of the French Embassy
France. Dir. Ioanis Nuguet. 2014, 80 mins. In French with English subtitles. With Cassandra Dumitru, Spartacus Ursu, Camille Brisson. This emotionally gripping documentary is an intimate, lyrical look at the plight of Romani children living on the margins of society. Thirteen-year-old Spartacus and his ten-year-old sister Cassandra live on the streets of France with their alcoholic father and quietly suffering mother. When the authorities intervene, the children face a harrowing choice: remain with their parents, or enter foster care for a chance at a better life. Contrasting the grim reality of the children's lives with light-filled moments of poetry, Spartacus & Cassandra puts a human face on a heart-wrenching subject.
Tickets: $12 (Free for
members at the Film Lover and MoMI Kids Premium levels and above). Order tickets online.
(Members may contact
[email protected]
with any questions regarding online reservations.)

Ticket purchase may be applied toward same-day admission to the Museum (see gallery hours). View the Museum's ticketing policy here. For more information on membership and to join online, visit our membership page.