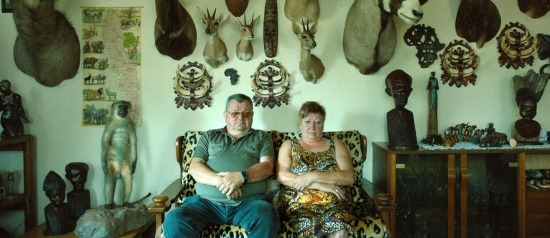 SCREENING
In the Basement
Presented by the Austrian Cultural Forum

Austria. Dir. Ulrich Seidl. 2014, 85 mins. With Fritz Lang, Alfreda Klebinger, Manfred Ellinger. Best known for his "Paradise" narrative trilogy, Seidl returns to the documentary form by visiting the basements of middle-class Austrians to share the odd, disturbing, and touching findings in these intimate private spaces. According to The Hollywood Reporter, "this off-the-wall film essay entertains hugely while it makes the audience squirm in their seats." Preceded by Exterior Extended (Austria. Dir. Siegfried A. Fruhauf. 2013, 8 mins. 35mm).
Tickets: $12 ($9 for senior citizens and students / free for members at the Film Lover level and above). Order tickets online. (Members may contact [email protected] with any questions regarding online reservations.)

All tickets include same-day admission to the Museum (see gallery hours). View the Museum's ticketing policy here. For more information on membership and to join online, visit our membership page.