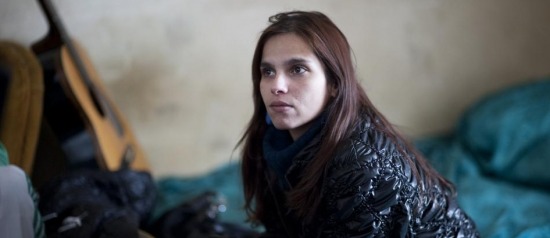 SCREENING
The Way Out
Presented by the Czech Center New York

At Bohemian National Hall, 321 East 73rd Street, between 1st and 2nd Avenues. Visit new-york.czechcentres.cz for more information.
Czech Republic/France. Dir. Petr Václav. 2014, 102 mins. With Klaudia Dudová, David Ištok, Sára Makulová. The Way Out is a heartrending drama of Romany life in Central Europe. Klaudia Dudová delivers a captivating performance as Žaneta, a young Romany woman who struggles to survive in the face of anti-gypsy prejudice. Still, as she faces setback after setback in her quest to find steady employment, Žaneta perseveres, determined to make a better life for her family. Told with an almost documentary-like realism and admirable understatement, The Way Out was named Best Film at the Czech Lion awards. New York premiere.
Tickets for Panorama Europe at the Bohemian National Hall are free. Seating is on a first-come, first-served basis.