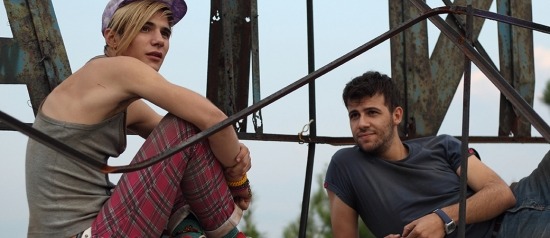 SCREENING
Xenia
Presented by the Onassis Foundation (USA) and the Greek Consulate

Greece. Dir. Panos H. Koutras. 2014, 128 mins. With Kostas Nikouli, Nikos Gelia, Aggelos Papadimitriou. Two brothers journey across Greece in search of their estranged father in this alternately surreal and stirring road movie. Following the death of their Albanian mother, gay teen Dany and his older brother Ody, an aspiring singer, hit the road from Crete to Thessaloniki to find the supposedly rich dad they have never met. Along the way, they encounter a country that, like themselves, is struggling to find itself—punctuated by imaginative slips into dream logic involving giant talking rabbits and Italian pop icon Patty Pravo. But it is the relationship between the two young men that forms the affecting emotional core of this bold coming-of-age saga, which swept this year's Hellenic Film Academy Awards, winning Best Picture and six other awards.
Tickets: $12 ($9 for senior citizens and students / free for members at the Film Lover level and above). Order tickets online. (Members may contact [email protected] with any questions regarding online reservations.)

All tickets include same-day admission to the Museum (see gallery hours). View the Museum's ticketing policy here. For more information on membership and to join online, visit our membership page.