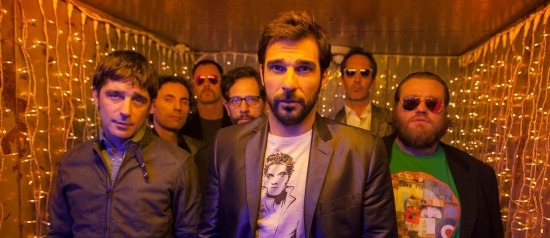 SCREENING
I Can Quit Whenever I Want
Presented by the Italian Cultural Institute

Italy. Dir. Sydney Sibilia. 2014, 100 mins. With Edoardo Leo, Valeria Solarino, Valerio Aprea. One of the finest Italian comedies in years, this box office smash is a bitingly satirical look at the country's economic crisis. Unable to find jobs in academia, a group of underemployed ex-grad students—including a molecular research scientist, an economist, and an anthropologist—hope to earn a quick buck by entering the drug racket. But when the designer drug they fashion turns out to be all the rage, success proves more than a bunch of nerdy academics can handle. This sharp comedy plays like a zippy mash-up of Breaking Bad and Reservoir Dogs.
Tickets: $12 ($9 for senior citizens and students / free for members at the Film Lover level and above). Order tickets online. (Members may contact [email protected] with any questions regarding online reservations.)

All tickets include same-day admission to the Museum (see gallery hours). View the Museum's ticketing policy here. For more information on membership and to join online, visit our membership page.