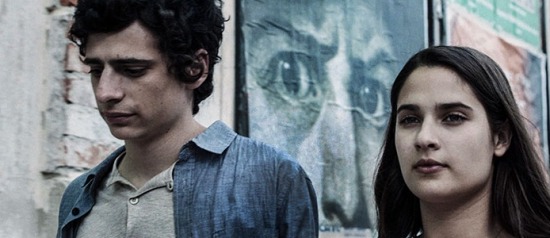 SCREENING
The Tree
Presented by the Embassy of the Republic of Slovenia and Slovenian Film Centre

Slovenia. Dir. Sonja Prosenc. 2014, 90 mins. With Katarina Stegnar, Jernej Kogovsek, Lukas Matija. Told from three points of view, this riveting family tragedy is the acclaimed feature debut from director Sonja Prosenc. A mother and her two sons live cloistered in their own home. But what is it about the outside world they fear? As each piece of the puzzle comes together, this gripping chamber drama moves towards its shattering climax with the inevitability of a Greek drama. Winner of awards at several international festivals, The Tree masterfully maintains an air of steadily mounting tension as its mystery unfolds.
Tickets: $12 ($9 for senior citizens and students / free for members at the Film Lover level and above). Order tickets online. (Members may contact [email protected] with any questions regarding online reservations.)

All tickets include same-day admission to the Museum (see gallery hours). View the Museum's ticketing policy here. For more information on membership and to join online, visit our membership page.