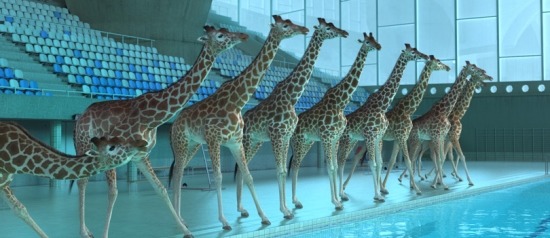 SCREENING
Short Films 1
Anatole's Little Saucepan (Eric Montchaud. France, 2014)
Me and My Moulton (Dir. Torill Kove. Norway, 2014, Academy Award nominee, Best Animated Short)
My Big Brother (Dir. Jason Rayner. U.S., 2014, 3 mins.)
Eyes (Dir. Tom Law. U.S., 2013)
The Little Cousteau (Dir. Jakub Kouril. Czech Republic, 2014, 9 mins.)
5.80 Meters (Dir. Nicolas Deveaux. France, 2013)
Wayne the Stegosaurus (Dirs. Aran Quinn, Jeffrey Dates. U.S., 2014)
Imagination (Dir. Catherine Chepik. Ukraine, 2013)
Leaving Home (Dir.Joost Lieuwma. Netherlands, 2014)
Submarine Sandwich (Dir PES. U.S., 2014)
The Trumpeter (Dir. Miguel Antonio Rueda. U.S., 2012, 6 mins.)
Program duration: 70 mins. Recommended for ages 5-10.
Tickets: $13 ($7.80 for members at the Film Lover level and above). Order tickets online. (Members may contact [email protected] with any questions regarding online reservations.)

All tickets include same-day admission to the Museum (see gallery hours). View the Museum's ticketing policy here. For more information on membership and to join online, visit our membership page.