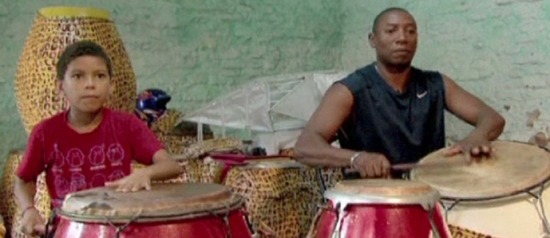 SCREENING
Tango Negro, the African Roots of Tango
With an introduction by C. Daniel Dawson, a scholar on the African cultural diaspora
Dir. Dom Pedro. 2013, 93 mins. Digital projection. Angolan filmmaker Dom Pedro explores the expression of tango's Africanness and the contribution of African cultures in the creation of the tango. Tango was a reflection of the social life of the slaves that were taken to South America—including Argentina and Uruguay—mostly from central Africa, particularly from the former Kongo Kingdom. The film combines musical performances and interviews from enthusiasts and historians in Latin America and Europe, including the renowned Argentinean pianist Juan Carlos Caceres. C. Daniel Dawson is a scholar and lecturer of African Diaspora and its impact on American culture.
Tickets: $12 ($9 for senior citizens and students / free for members at the Film Lover level and above). Order tickets online. (Members may also email [email protected])

All tickets include same-day admission to the Museum (see gallery hours). View the Museum's ticketing policy here. For more information on membership and to join online, visit our membership page.