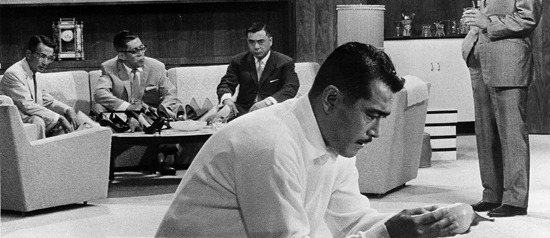 SCREENING
High and Low
Dir. Akira Kurosawa. 1963, 143 mins. 35mm. With Toshiro Mifune, Yutaka Sada, Tatsuya Nakadai. Cheap footwear wars escalate into kidnapping and blackmail in Kurosawa's Shakespearean epic of postwar corporate intrigue. Wealthy businessman Gondo (Mifune) is forced to make an impossible choice when kidnappers take the wrong boy, and Kurosawa's wide black-and-white 2.35:1 frame isolates him further as the life he'd been striving towards slips further out of reach.
Tickets: $12 ($9 for senior citizens and students / free for members at the Film Lover level and above). Order tickets online. (Members may also email [email protected]).
All tickets include same-day admission to the Museum (see gallery hours). View the Museum's ticketing policy here. For more information on membership and to join online, visit our membership page.