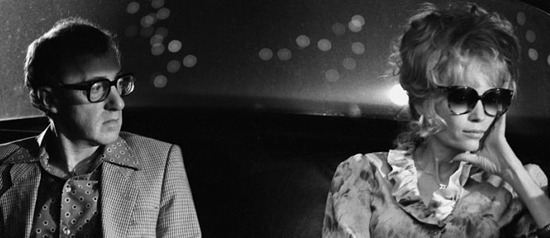 SCREENING & LIVE EVENT
Broadway Danny Rose
Introduced by Doug Hart
Dir. Woody Allen. 1984, 84 mins. 35mm. With Woody Allen, Mia Farrow, Nick Apollo Forte. Woody Allen brings to life one of his most memorable characters as the titular theatrical talent agent with a hilariously talentless roster of clients. Working in cool black and white, Willis "manages to do exquisite photographic work in some very unlikely places… Even the swamps of New Jersey look beautiful" (The New York Times). Doug Hart was Willis's assistant cameraman on Broadway Danny Rose, Stardust Memories, and Zelig.
Tickets are included with paid Museum admission on a first-come, first-served basis. Members at the Film Lover level and above may reserve tickets in advance.
View the Museum's ticketing policy here. For more information on membership and to join online, visit our membership page.