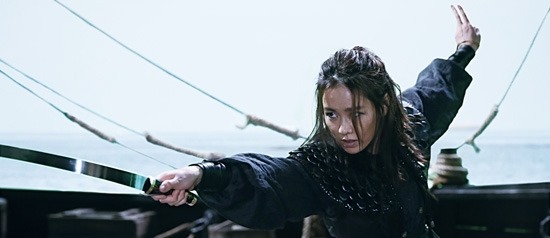 SCREENING
The Pirates
Dir. Lee Seok-hoon. 2014, 130 mins. Digital projection. With Kim Nam-gil, Son Ye-jin. A whale swallows the Emperor's Royal Seal on its way from China to Korea, prompting riots of thieves, thugs, and pirates to take to the tempestuous seas to hunt down the seal and fight for the mother of all rewards.
Tickets for Friday evening screenings: $12 ($9 for senior citizens and students / free for members at the Film Lover level and above). Tickets are available on a first-come, first-served basis. Members at the Film Lover level and above may reserve tickets in advance.
View the Museum's ticketing policy here. For more information on membership and to join online, visit our membership page.