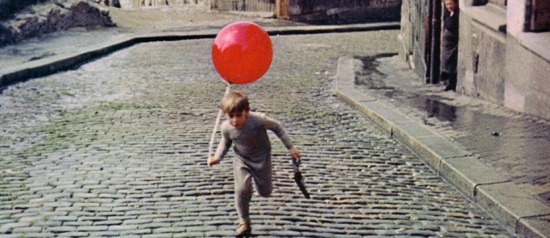 SCREENING
The Red Balloon
Saturday, February 21, 2015, 1:00 p.m.
Dir. Albert Lamorisse, 1956, 34 mins. 35mm. French with English subtitles (almost no dialogue). The Red Balloon is one of the most enchanting and beloved children's films of all time. A young boy finds a stray balloon; the two soon become inseparable as the boy follows the balloon through the streets of Paris. With its rich colors and exquisite visuals, The Red Balloon is a magical experience on the big screen, especially in a restored 35mm print.
Tickets are included with paid Museum admission on a first-come, first-served basis. Members at the Film Lover level and above may reserve tickets in advance.
View the Museum's ticketing policy here. For more information on membership and to join online, visit our membership page.