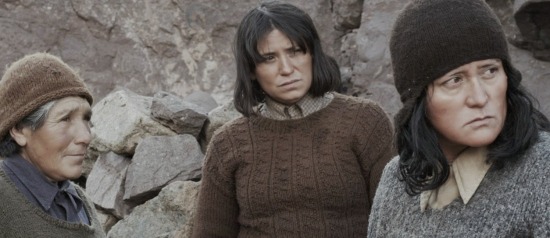 SCREENING
The Quispe Girls (Las niñas Quispe)
Winner of Best First Film at the 5th Annual Cinema Tropical Awards
Dir. Sebastián Sepúlveda. Chile. 2013. 80 min. With Alfredo Castro, Francisca Gavilán, Digna Quispe, Catalina Saavedra. In Spanish with English subtitles. In the remote, almost primeval world of a nearly isolated Chilean mountainscape in 1974, three goat-herding sisters survive, somewhat rootlessly, after the death of a fourth sister. Pinochet's rise to power is a distant echo, and the new dictator's edict against herding threatens their meager livelihood. Using a mix of actors (including Catalina Saavedra from The Maid) and non-actors, including Digna Quispe, the real sisters' niece, this mesmerizing film, based on a true and tragic story, tells an intimate tale against a stark yet magnificent landscape.
Tickets are included with paid Museum admission on a first-come, first-served basis. Members at the Film Lover level and above may reserve tickets in advance.
View the Museum's ticketing policy here. For more information on membership and to join online, visit our membership page.