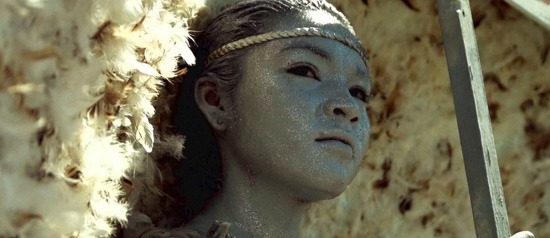 SCREENING
Purgatorio: A Journey into the Heart of the Border
Winner of Best U.S. Latino Film at the 5th Annual Cinema Tropical Awards
Dir. Rodrigo Reyes. U.S. 2012. 86 min. In Spanish with English subtitles. Rodrigo Reyes's provocative essay film reimagines the U.S./Mexico border as a mythical place comparable to Dante's purgatory. By capturing a stunning mosaic of compelling characters and broken landscapes on both sides of the border, Reyes – one of Filmmaker magazine's New Faces of Independent Cinema – reflects on the flaws of human nature and the powerful absurdities of the modern world.
Tickets are included with paid Museum admission on a first-come, first-served basis. Members at the Film Lover level and above may reserve tickets in advance.
View the Museum's ticketing policy here. For more information on membership and to join online, visit our membership page.