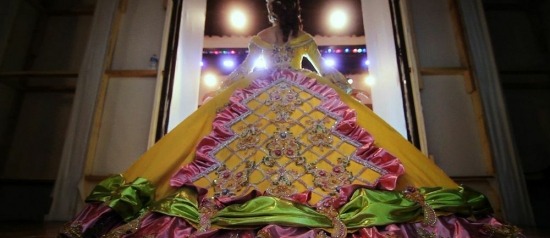 SCREENING & LIVE EVENT
Las Marthas
With director Cristina Ibarra in person
Winner of Best U.S. Latino Film at the 5th Annual Cinema Tropical Awards

Dir. Cristina Ibarra. U.S. 2014. 68 min. In Spanish and English with English subtitles. In 1939, the Society of Martha Washington was founded to usher each year's debutantes (called "Marthas") into proper society at the Colonial Pageant and Ball in Laredo, Texas. Celebrated as "a striking alternative portrait of border-town life" (The New York Times), the film follows two Mexican-American girls carrying this gilded tradition on their shoulders during a time of economic uncertainty and tension over immigration.
Tickets are included with paid Museum admission on a first-come, first-served basis. Members at the Film Lover level and above may reserve tickets in advance.
View the Museum's ticketing policy here. For more information on membership and to join online, visit our membership page.