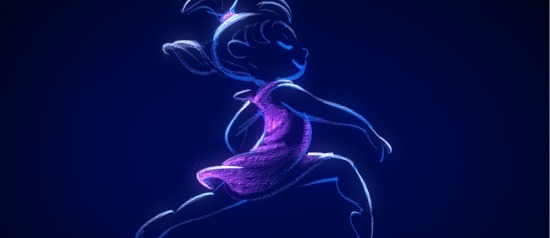 SPECIAL SCREENING & LIVE EVENT
The Duet of Animation and Technology: An Evening with Glen Keane
Thursday, February 5, 2015, 7:00 p.m.
The stunning new short film Duet is the latest work by legendary animator Glen Keane. In his 38 years at Walt Disney Feature Animation, Keane created and animated such legendary characters as Ariel in The Little Mermaid, Aladdin, Pocahontas, the Beast from Beauty and the Beast and Tarzan. Keane left Disney in 2012 to start his own production company and pursue projects that use new technology to expand the art form. Duet tells the story of Mia and Tosh, and how their lives weave together. The unique, interactive nature of the story allows the viewer to seamlessly follow the journey of Mia and Tosh from birth to adulthood. Based on the movement of their devices, users can choose to follow one of three characters, uncovering new environments and exploring alternative storylines. In a unique and illuminating presentation, Keane will show Duet and then do a live demonstration of his creative process, along with a behind-the-scenes look at the technology used to create this unprecedented work. This is a rare chance for aspiring animators and fans to see and learn from a true legend in the field. Recommended for ages 12+
Tickets: $15 ($9 members at Film Lover, Dual, and Family levels / free for Silver Screen members and above). Order tickets online.
View the Museum's ticketing policy here. or more information on membership and to join online, visit our membership page.