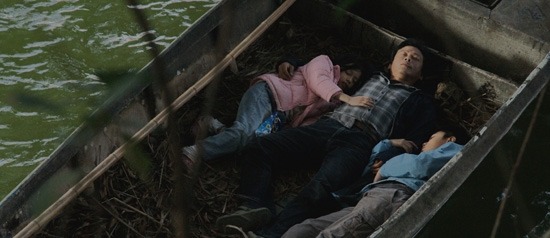 SCREENING
Stray Dogs (Jiao You)
Dir. Tsai Ming-liang. 2013, 138 mins. DCP. With Lee Kang-sheng, Lu Yi-ching, Chen Shiang-chyi. The latest opus from iconoclastic Taiwanese auteur Tsai Ming-liang follows a destitute family as they wander the margins of a subtly surreal, perpetually rain-soaked Taipei in a gritty, dreamlike series of vividly composed tableau shots. Along the way there is an alternately disturbing and darkly comic encounter with a cabbage, a series of enigmatic run-ins with a grocery store clerk intriguingly played by three different actresses—all leading up to the most audacious final shot of the year.
Tickets are included with paid Museum admission on a first-come, first-served basis. Members at the Film Lover level and above may reserve tickets in advance.
View the Museum's ticketing policy here. For more information on membership and to join online, visit our membership page.