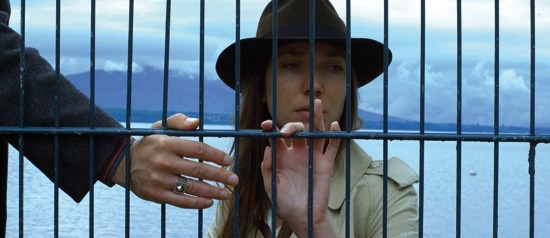 SCREENING
Goodbye to Language 3-D (Adieu au langage)
Dir. Jean-Luc Godard. 2014, 70 mins. DCP. Presented in Dolby Digital 3-D. With Héloise Godet, Kamel Abdeli, Richard Chevallier. Veteran rule-breaker Jean-Luc Godard continues to stretch cinema to its limits with this radical essay film, which deploys 3-D technology in retina-astounding new ways. In typical Godardian fashion, the film, which is centered around the relationship between a man and a married woman as seen through the eyes of the director's dog, encompasses everything from Mary Shelley to Hollywood cinema to imperialism, while expounding on the failures of language. A mind-bending visual and intellectual experience, the 83-year-old master has made the year's most vital film.
Tickets are included with paid Museum admission on a first-come, first-served basis. Members at the Film Lover level and above may reserve tickets in advance.
View the Museum's ticketing policy here. For more information on membership and to join online, visit our membership page.